Create , Build and Deploy your windows AZURE Cloud Service
In this article, we are going to walk through how to create  and deploy your Windows AZURE Cloud Service.
It also provides a good introduction on how to quickly  create and set up your Windows AZURE Cloud Service for deployment and Source Control Integration
For more information about your Windows AZURE Cloud Service, please take a look at documentation.
A. CREATE AN ACCOUNT
The first step is to connect to http://www.windowsazure.com/  and create an account. it is possible to try windows AZURE for 3 months for which have not yet an account.
If you already have an account, connect by clicking on PORTAL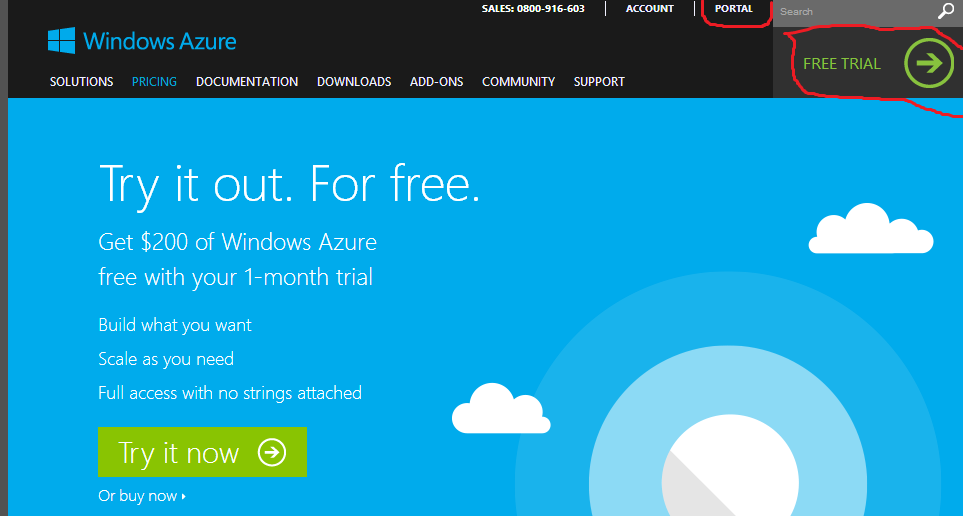 B. CREATE A SERVICE CLOUD
Click on CLOUD SERVICE tab and  Click New (+ New)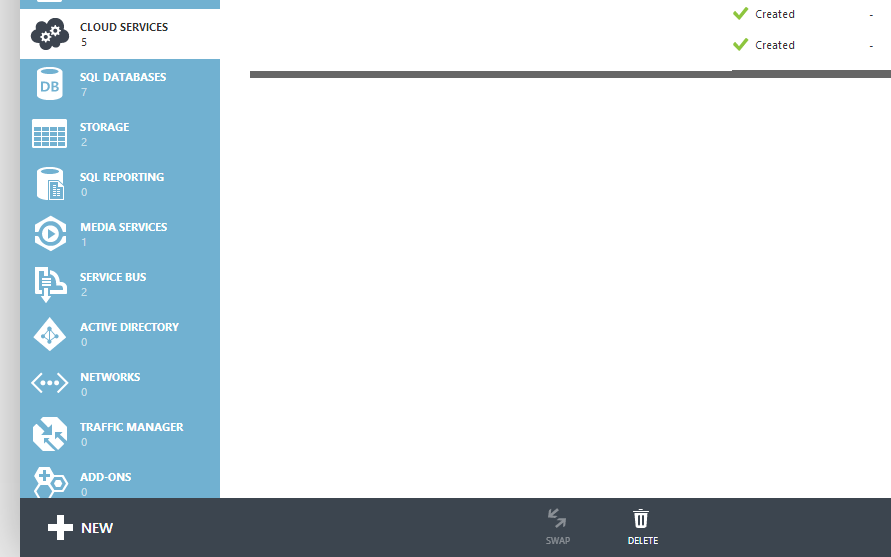 Here it is possible to create a Quick Cloud Service and configure it again later or create a custom cloud service by chosing configuration.
So lets create a Quick Cloud Service and fill parameters such as URL, REGION OR AFFINITY GROUP , SUBSCRIPTION. Next click on link Create Cloud Service
NB : for REGION OR AFFINITY GROUP, we chose West Europe because our subscription is located there.  we would have to pay data transfer if we had chosen another location.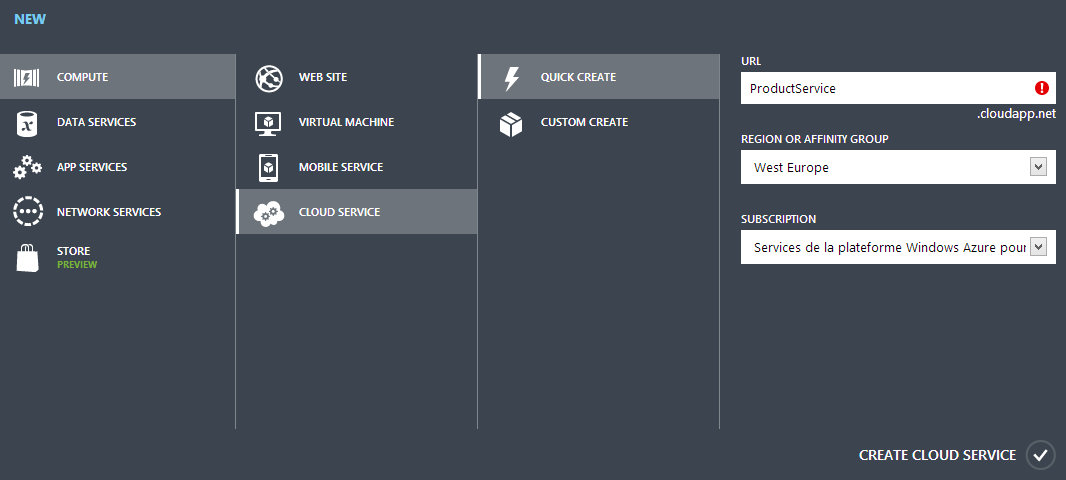 Note : For those who want to create a custom cloud service, the procedure is as follows :
It is possible to create your cloud service by specifying a URL and deploying a package to the staging or production environment.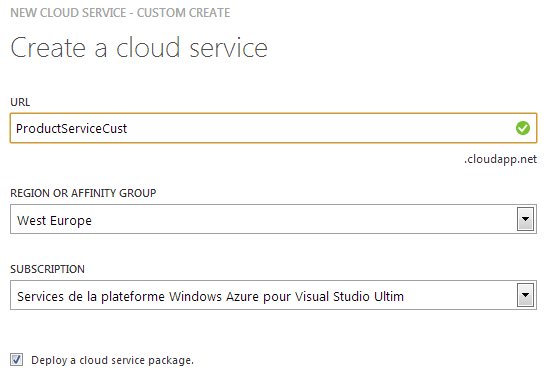 Our Cloud Service is now created Quickly or Customized, lets get Azure SDK Tools so as to code our service logic.
Click on ProductService, click on link install a Windows AZURE SDK, and our Visual Studio Version and Install it.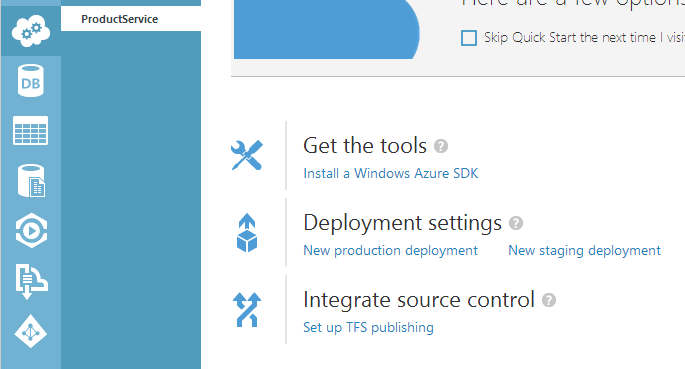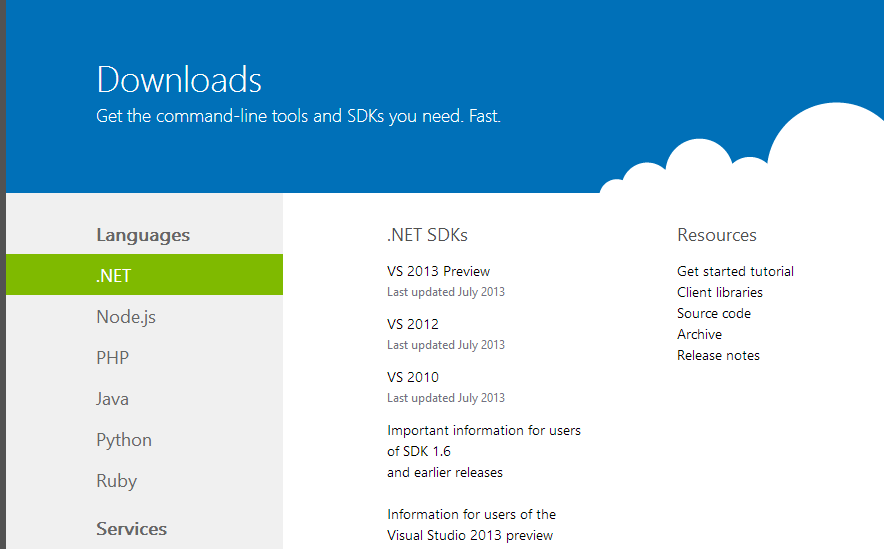 C. CREATE A CLOUD SERVICE PROJECT
Here we are going to create a WCF Service and deploy it on our cloud Service.
So, create a new Project ,chose Windows Azure Cloud Service template and WCF Service Web Role.
A web role provides an environment for running web sites or applications as supported by Internet Information Services (IIS) 7.0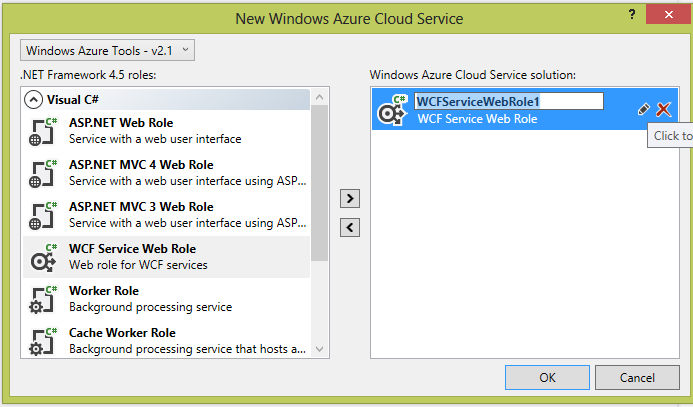 Implement a simple WCF web Service (ProductService.svc) and test it on local as follows :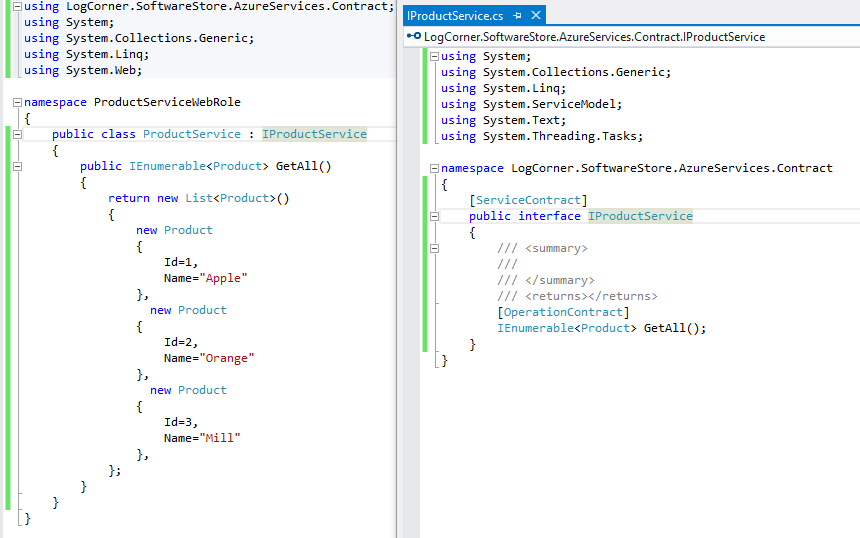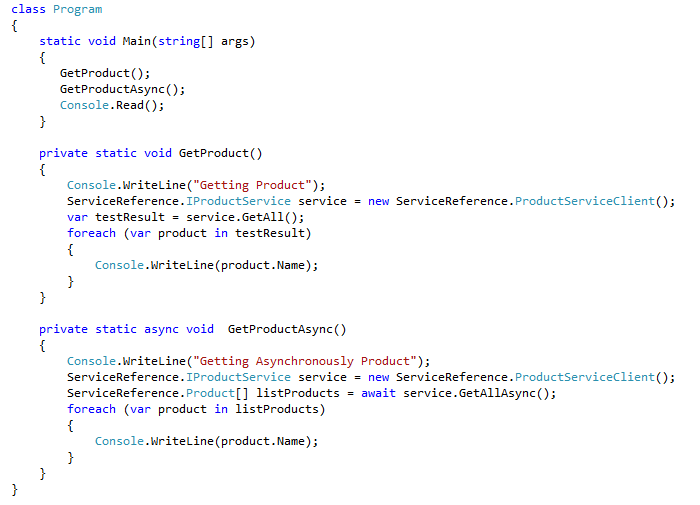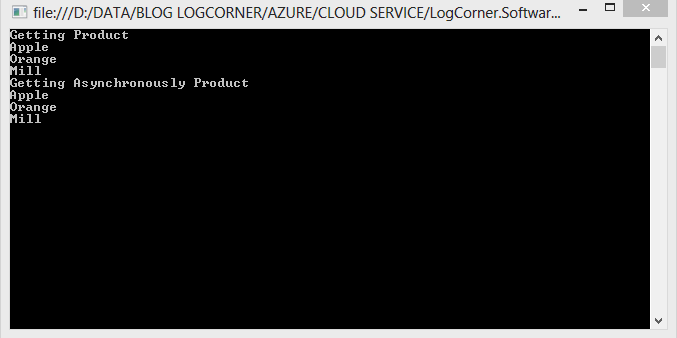 D. DEPLOY A CLOUD SERVICE PROJECT
To deploy our Cloud Service, we have to Create a Package : chose our Service Configuration and Build Configuration and note the output directory or remove files to our custom directory.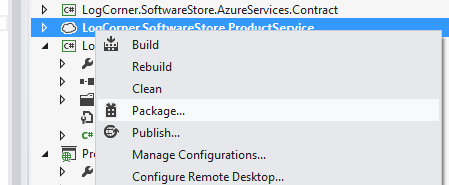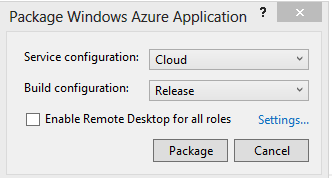 Next , Go back again to our Portal, click on ProductService,  and click on link New production deployment

Next  chose a deployment name and our Package and configuration files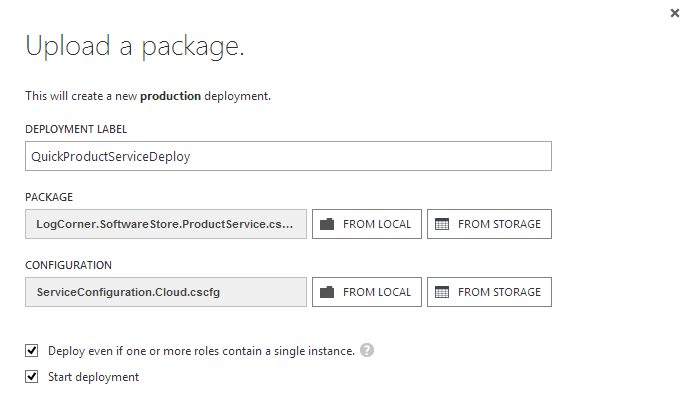 Now reference our Cloud Service and test It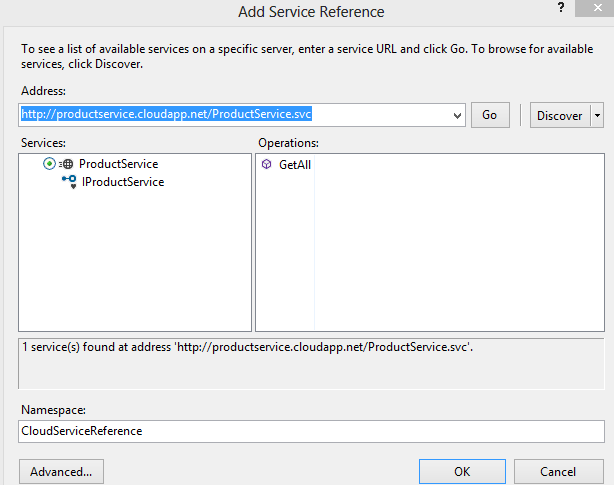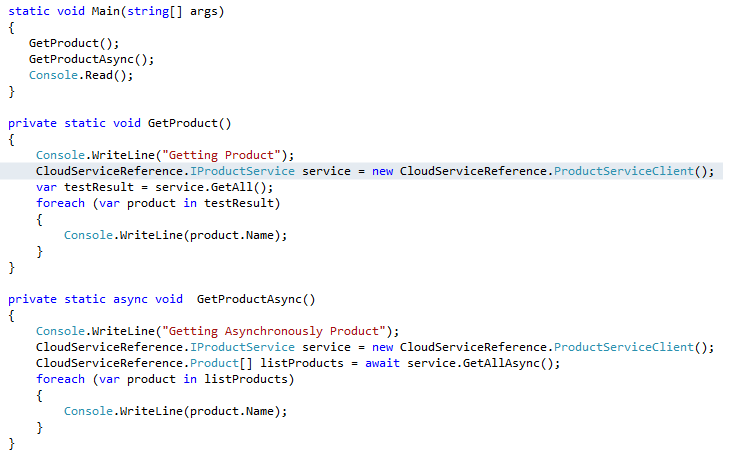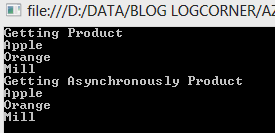 E. DEPLOY A CLOUD SERVICE PROJECT USING TEAM FOUNDATION SERVER
In this step, we are going to deploy our service using Team Foundation Services. With Team Foundation Service, you have an ALM solution from end to end, based on the cloud, which handles everything from version control and code review in the planning and design. Better yet, you can access virtually anywhere.
To create an account on team foundation services, simply go to http://tfs.visualstudio.com/, register and create your account.
Then you have a TFS Environmental Monitoring in the cloud for free 5 developers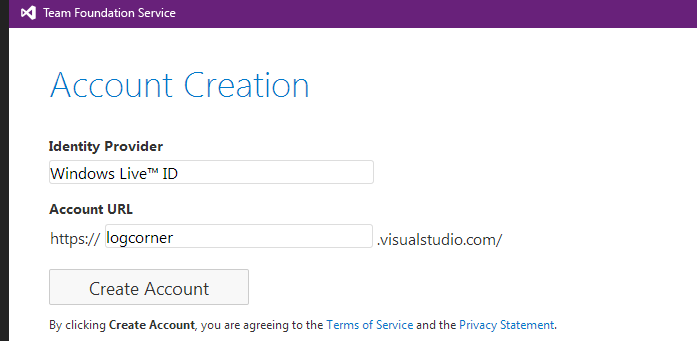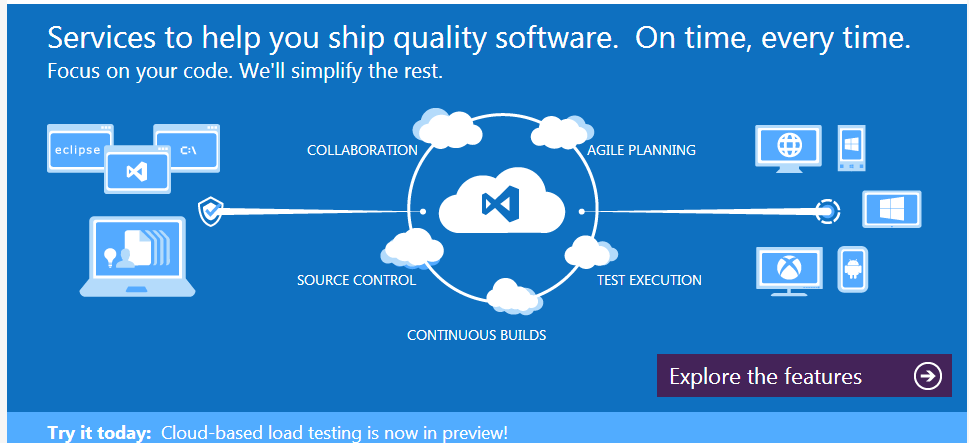 For more information about Team Foundation Services Pricing please visit http://tfs.visualstudio.com/pricing/tfs-information
Click on link Setup TFS publishing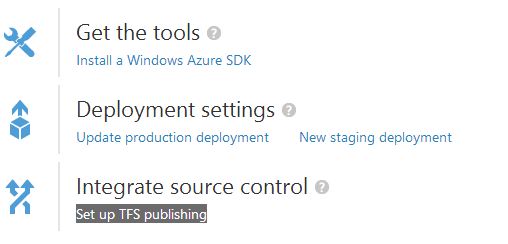 Here, we can create  a new TFS Account or use an existing account.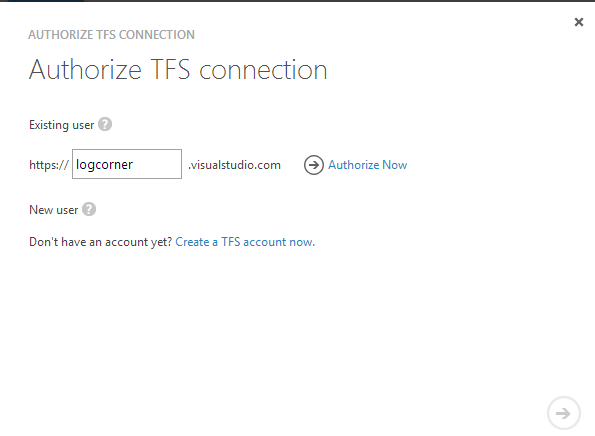 Now Open Visual Studio and Add our Project to Source Control (Use Team Collection Blog)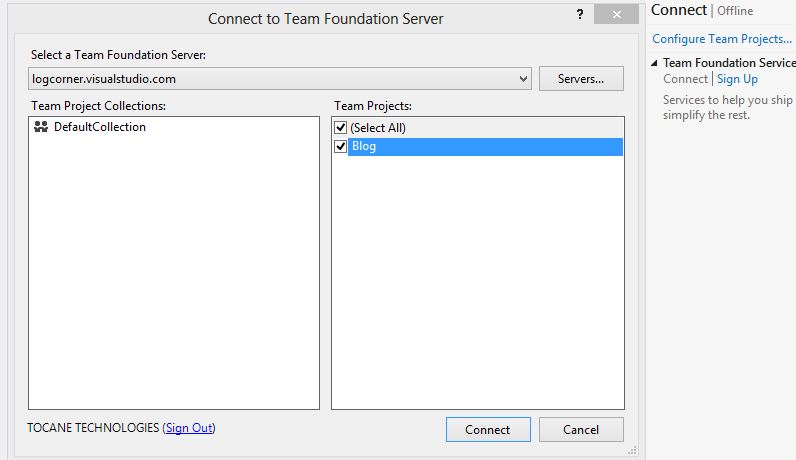 Ok, Our TFS Configuration is now ready. After each Check In TFS will build our Service and deploy it to Windows AZURE
To test our TFS deployment please update our service to add new product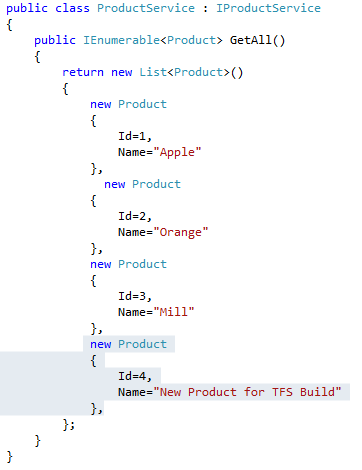 Check our modification to  Source Control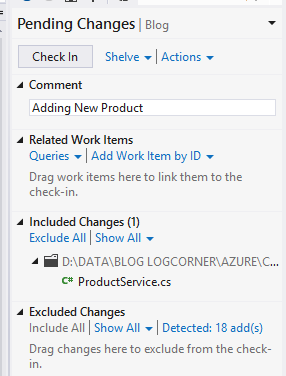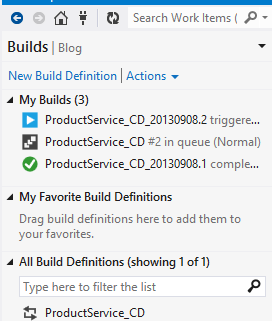 Wait fot the build to complete and run our console applicaction
We are at the end of the  tutorial.
Regards